Popular trending Kitchen countertop designs 2023
These are the top kitchen countertop design trends in 2023. You can easily find something that will work within your home decor and still keep your space feeling modern and stylish as new vogue emerges over time. 
Quartz Kitchen Countertops
Quartz is much harder and more resistant to damage as compared to granite and other stones. Quartz countertops tend to be easier to clean because they don't absorb liquid. It also comes in many different colors and pattern variations, so there are so many options for any style of space. Another benefit of for opting quartz over marble is that it is much cheaper and affordable.
Bold Marble Kitchen Countertops
Marble kitchen countertops are truly elegant and aesthetically beautiful. Although its widespread use, marble always manages to give any kitchen countertop design a luxurious effect. Even though it is costly as compared to other materials discussed, it is one of the leading design trends of 2023. Marbles' naturally neutral colors pair up nicely with a variety of natural colors. So, choosing this material for your design will create such a stunning kitchen that it will help you receive tons of compliments from your friends and relatives.
To give your kitchen a country house appeal, wooden countertops are the best way to go. From the old times, wood was a long-lasting material suitable for food preparations. Unlike other low-cost solutions such as granite and laminates, wood is particularly heat-resistant due to its heat-absorbing qualities. You can create a modish artwork of a kitchen countertop by combining hardwood with different materials such as natural stones or quartz stones.
Tiled kitchen countertops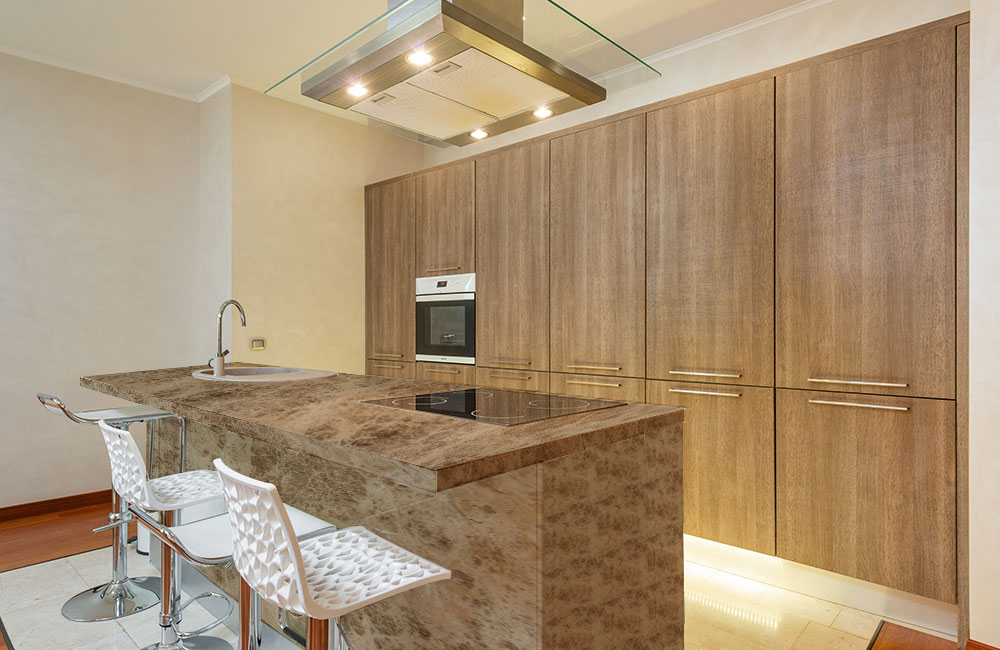 Tiled countertop designs are one of the top countertop design trends for the last few years. Now more than ever, Homeowners and designers are going with integrating tiles with their countertops. As being infinitely customizable, tiled countertops can be both as modern and traditional as you want them to be. Ceramic tiles are the top choice for kitchen countertops in 2023!
Honed Granite countertop design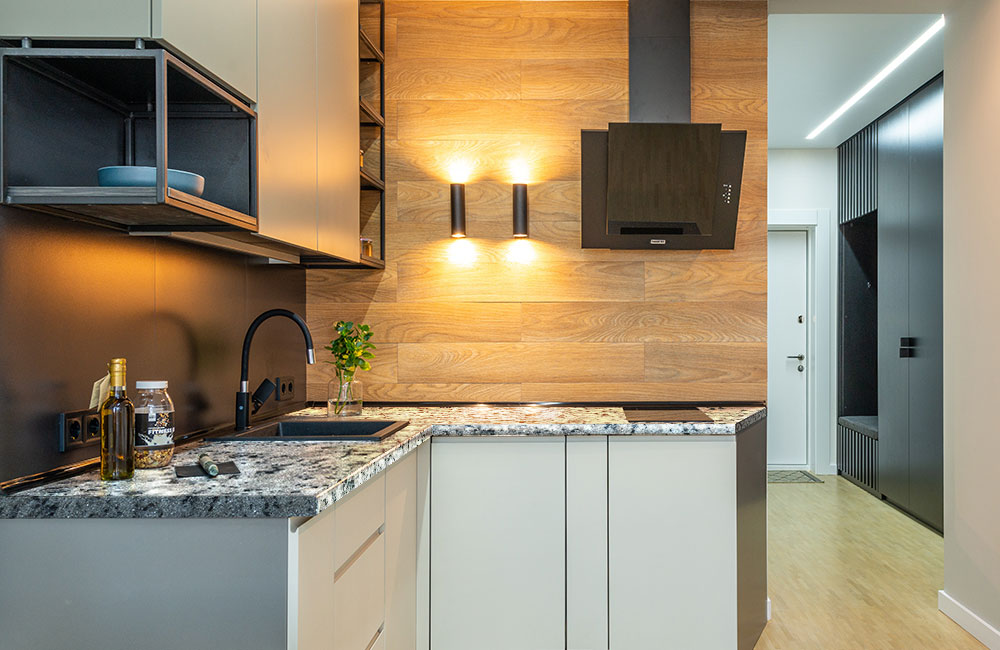 It is one of the most unique countertop designs to be ever introduced. Unlike polished granite, it has a soft, matte surface. Despite being slightly different, it is scratch and damage-proof like polished granite. It is one of the most durable kitchen counter designs on the market today.